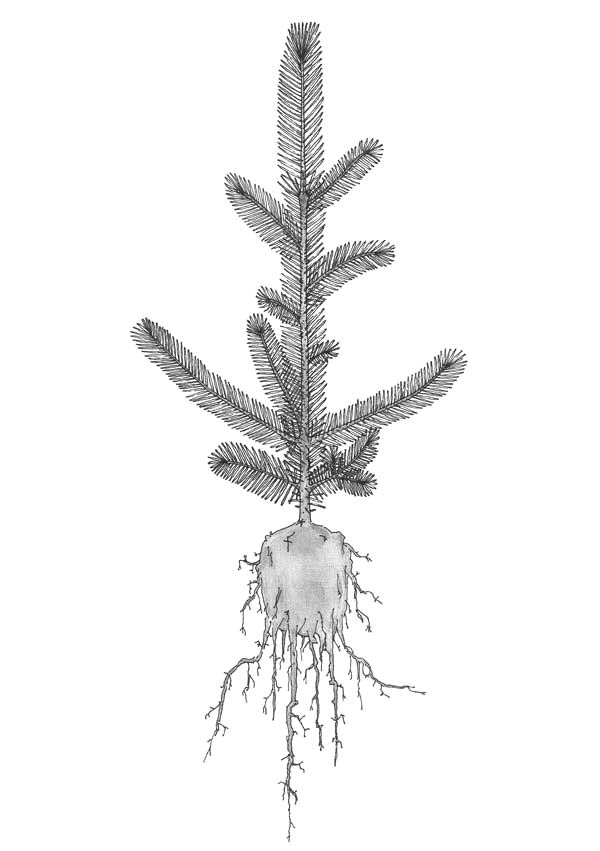 Welcome to Fabric Forest
Fabric Forest's mission is very simple – to produce a sustainable, more environmentally friendly type of fabric. The world's consumption of textiles is increasing dramatically and the negative impact of textile production on the environment is equally dramatic. Fabric Forest's goal is to help change that for the better.
A NEW WAY OF THINKING FOR A NEW TYPE OF FABRIC
The production of textiles is one of the oldest human industries. Over the centuries, many ways to produce threads and yarns for textiles have been developed. These include bio-based fibers (like cotton, viscose, and rayon) and synthetic fibers (like polyester and acrylic fiber). All of these traditional fibers have varying degrees of negative impact upon our environment. Fabric Forest textiles uses none of those. We have developed an entirely new and more environmentally friendly way to produce thread (and the fabrics made from them). A process that uses paper from Swedish trees, which when managed sustainably, provide society with an infinite source of carbon-neutral raw material. Fabric Forest's new production technique provides the Swedish forestry and textile industries with a unique opportunity to replace fossil-based products with renewable ones – and to reduce greenhouse gas emissions and mitigate climate change in the process.
Fabric Forest is a part of Svenskt Konstsilke AB (SKS), which has been producing yarns and textiles from forest materials since its founding over 100 years ago. Over the decades, SKS have used wood products to help make everything from shiny evening gowns to tire reinforcement fibers and has now developed a new and innovative approach to yarn and thread production, which uses the natural and renewable bounty of Swedish forests to make a better, more environmentally friendly fabric. This time, from paper. Our journey of innovation continues, as does our goal of creating a better environment for future generations.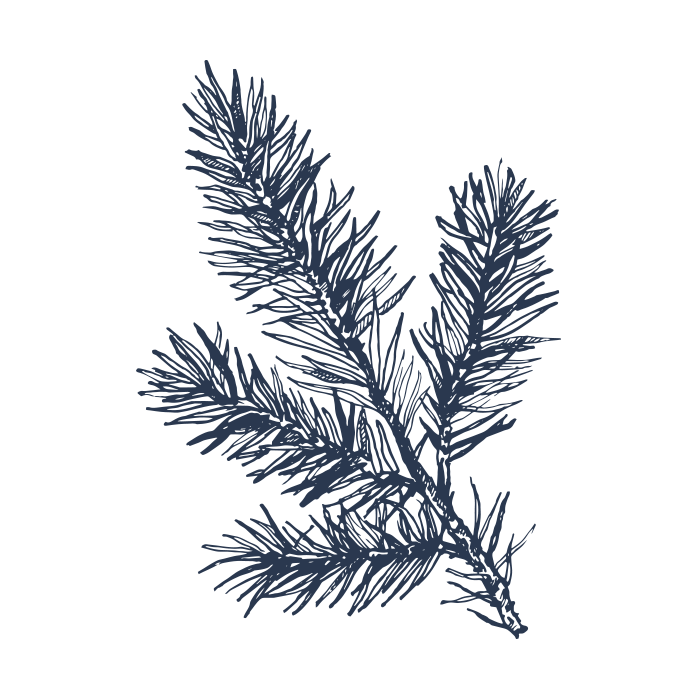 ENVIRONMENT FRIENDLY OR ENVIRONMENT POSITIVE?
The materials that make up conventional fabrics directly contribute to water consumption, microplastic pollution, greenhouse gas emissions, soil degradation, and landfill waste. The raw material in Fabric Forest products, on the other hand, is made from sustainably sourced wood, grown with natural rainfall, and dramatically reduces all forms of environmental impact. In addition, since the paper we use is sourced from carefully managed forests, and not from endangered or ancient forests as is the case with much traditional viscose production, Fabric Forest products do not contribute to deforestation, but actually help lower CO2 levels in the atmosphere. We hope you will join us in leading the development of fabric technologies that can minimize and even reverse the harmful effects that humans have had on the earth.
THINKING GLOBALLY, MEANS PRODUCING LOCALLY
In addition to the environmental impact involved with producing and processing traditional fibers, the need for transporting these products also contributes negatively to the overall carbon footprint. When developing its new fabric, Fabric Forest has kept things close to home. Sweden is the world's second largest exporter of pulp, paper and sawn wood products and almost 90 percent of Swedish pulp and paper production is exported. Finding local, sustainable uses for this industry's renewable and recyclable raw material is naturally a win-win – both for the Swedish economy and for the planet as a whole.
WHY TEXTILES FROM TREES?
It's no secret that the fashion and textile industry is considered one of the top global polluters. This industry produces twenty percent of the world's wastewater, emits large amounts of greenhouse gases, and is one of the heaviest natural resources consumers in the world.
The most common raw material in textiles is cotton. On average, it takes almost 10,000 liters of water to produce one kilogram of cotton fabric. In fact, cotton production is responsible for as much as 2.6% of all global water use and contaminates with insecticides and pesticides, damaging both the surrounding earth and the people who live on it. Other fibers, such as those made with synthetics, release "microplastics" when the fabrics are washed. Microplastics wind up in our oceans, where they endanger marine life. In addition, fossil based synthetic fibers have a long half-life and live in landfills long, long after they have outlived their life as textiles.
WE'RE ALL IN THIS TOGETHER
Fabric Forest textiles, on the other hand are made from Swedish trees, grown using only natural rainfall, and contribute to saving the environment, not destroying it. Using virgin fiber from the forest to produce textiles is a both more "earth-friendly" and "people-friendly". We at Fabric Forest are committed to developing the most sustainable fibers and fabrics possible and view it as our responsibility to not only help ensure that we leave the smallest impact on our environment, but to find better and more sustainable solutions for our customers.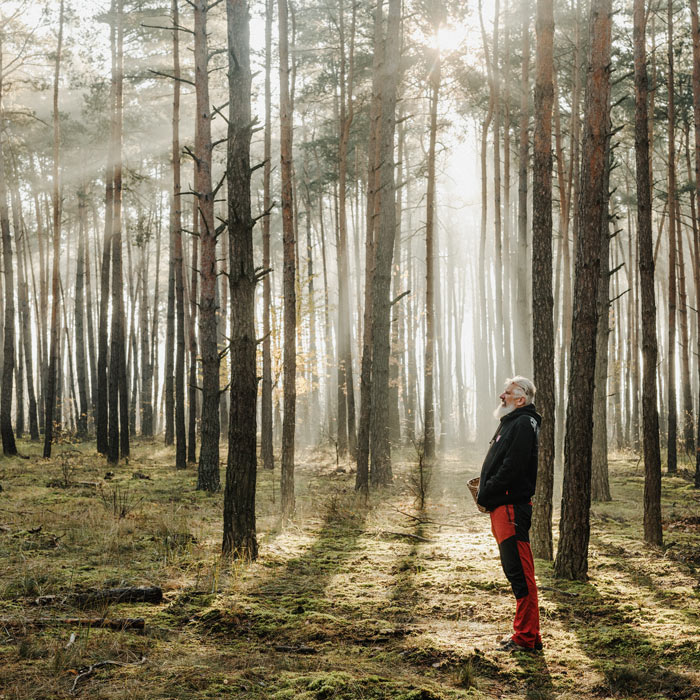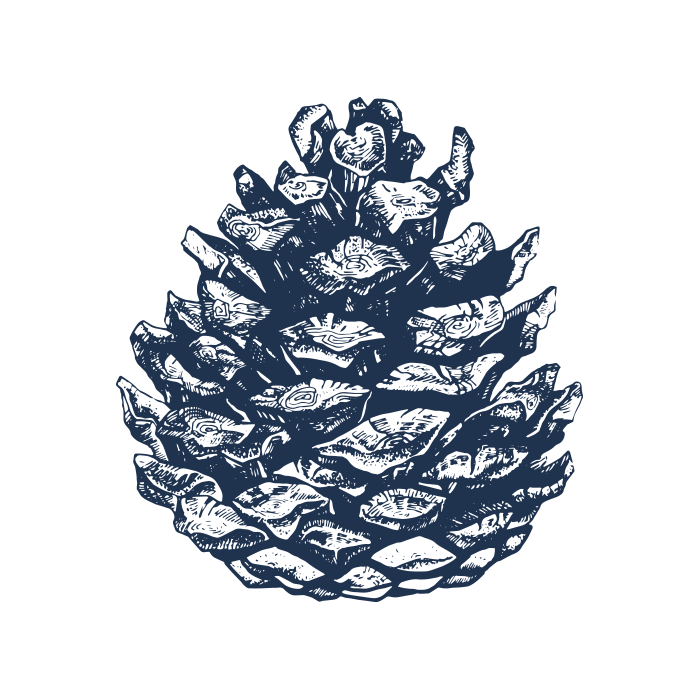 What is the future for Fabric Forest's products? Four words – Let's find out together.
Recent years have seen the development of alternative fabrics made from everything from pineapples and coffee grounds to apple mash and mushrooms. Fabric Forest is proud to be a part of this growing global effort to produce more environmentally friendly fabrics. We join the many global innovators in helping to expand the range of sustainable materials and reducing the environmental impact that arises from fabric production and to ensure that our fabric choices are less damaging to our planet.
What we know is that the demand for fabric is growing – and with it comes a need for new, alternative raw materials. The textile and fashion industries of the future must find cleaner, more sustainable ways to produce fabric. We are convinced that the development of Swedish paper-based textiles for fashion, home furnishings, and technical textiles is one way to help meet this demand – and to help lessen the environmental impact that textile production has on our planet.
There are many future products that can use yarn and thread made from Swedish forest products – everything from home furnishings and fabrics to fashion and industrial textiles. We are actively exploring the many ways in which this sustainable product can be best used. We look forward to sharing this journey with you as we go along.

What is Fabric Forest?
Fabric Forest (a part of Svensk Konstsilke AB (SKS)) is a Scandinavian company that has developed a more environmentally friendly way to produce yarn, thread and fabric from paper from Scandinavian trees.
What's so great about the fabric that Fabric Forest produces?
Fabric Forest textiles are produced using, local, Scandinavian raw materials and have a far lower impact on the environment than traditional fibers and are comparable or better than most other alternative fibers. Better for people, better for the planet.
What led to the development of this fabric?
SKS, Forest Fabric's parent company, has been producing yarns and textiles from forest materials since its founding over 100 years ago. Our journey of innovation continues, as does our goal of creating a better environment for future generations.
Where does the raw material for this fabric come from?
Fabric Forest textiles are made from thread and yarn produced from paper of Scandinavian trees. The trees are harvested from sustainable Swedish forests, watered with natural rainfall, and constitute an infinite source of carbon-neutral raw material.
How is this fabric produced?
We use a proprietary process to convert raw paper into yarn and thread.
Does the production of the fabric that Fabric Forest produces create harmful by-products?
No chemicals are used in the cultivation of the raw materials in our textiles, and the processing of our fabric uses far less chemicals than conventional textiles and fibers and uses the approximately the same or lower amounts of chemicals as other alternative fabrics.
Is the fabric naturally biodegradable?
Yes, our fabric can be composted and is biodegradable.
How does this fabric compare to traditional cotton fabric environmentally?
The production of traditional cotton is very resource intense. In addition to huge amounts of land, on average, it takes almost 10,000 liters of water to produce one kilogram of cotton fabric and its production contaminates with insecticides and pesticides, damaging both the surrounding earth and the people who live on it. Fabric Forest's textiles use far less resources, release far less pollutants, and actually contribute to lowering global levels of CO2.
To Eco cotton?
Eco Cotton, while a vastly better choice than traditional cotton with regard to chemicals, insecticides, and the like, uses even more land than traditional cotton and also uses large amounts of water. The raw materials in Fabric Forest textiles are grown using only natural rainfall, use no chemicals to produce, and waste less land.
What advantages does Fabric Forest's fabric have over other cellulose fiber-based fabrics?
Fabric Forest applauds the ongoing developments of other alternative fibers (including a range of tree-based ones), and view our work as part of a larger effort. Having said that, while there are certainly other fabrics that exhibit equally good or better specific qualities, our approach has one major advantage over all the others – we use local, sustainable, renewable Swedish raw materials. Nothing else. This means that we do not contribute to deforestation and avoid the negative environmental impact of transport.
What usage areas does Fabric Forest's fabric have?
We are currently focused on the areas of furnishing and interior design. We are, however, open to all areas where our fabrics might be used, from fashion to fillings.
What does it feel and look like?
The fabric we are currently producing is comparable to a mid to heavy weight weave canvas or a strong twill weave fabric like denim or linen. As we further develop our technology, new qualities and types will be available.
Can Fabric Forest's fabric be washed and dried like normal fabrics?
Yes, washed in temperatures up to 60 degrees C  and tumble dried at 60 degrees C (or even higher temperatures). Our fabric does shrink slightly originally (like all natural fibers), but is stable after that.
How was your environmental impact comparison carried out?
Our rating system is based on data compiled by IVL Svenska Miljöinstitutet AB, an independent research facility. IVL carried out a Life Cycle Analysis (LCA) measuring the CO2 impact, water usage, and chemicals involved in the production of various types of fabric. Our ratings are a summary and compilation of these findings. The full report is available here.
Doesn't Fabric Forest's fabric contribute to reducing forests?
Quite the contrary. Since we only use materials from renewable and sustainable forests, there is no deforestation effect. In addition, our leading suppliers plant more trees than they harvest, so we are actually increasing forestland, not the opposite.
Does Fabric Forest provide fabric to other manufacturers?
We are always open to collaborations with other forward-thinking manufacturers and more than willing to discuss joint projects or products.
Fabric Forest – Helping take Sustainable Swedish Design to the next level
2021-09-03 The majority of raw materials for Sweden's furniture and interior design segment are imported. And around the world, these materials often contribute negatively to the environment. A trend that Fabric Forest would like to reverse. For this reason, Fabric Forest is proud to join Swedish Wood and Paris Design Week in playing our part to highlight wood as a competitive, eco-friendly and sustainable material.
Visit Us in Paris!
Every September, Paris hosts Design Week, highlighting the best of design and creativity from around the world. As a primary partner in Swedish Design Movement's presence during Design Week, Swedish Wood is collaborating with Sweden's Architects to build Le Pavillon Hexagonal on the grounds of the Swedish Institute. The Pavilion, constructed of Swedish Fir and standing between September 11 and October 3, will function as a symbol for friendship, dialogue, and collaboration for a better global environment.
Fabric Forest products designed by the award-winning Swedish designer Marie Louise Hellgren from Heartearth Lab, can be seen both in the Pavilion, the Living Room, and the Strindberg Room. In the Pavilion, we have provided a lamp installation, featuring flowing fabric made from our knitted textile suspended beneath a Halo pendant. The light from this installation provides a celestial glow that contributes nicely to the surroundings. In the Strindberg Room, we have yet another lighting installation, featuring a transparent knitted fabric. In the Living Room, a harmonious atmosphere inspired by the Swedish Forest, our fabrics can be found on the daybed, For Rest, and in a carpet, "Woodland".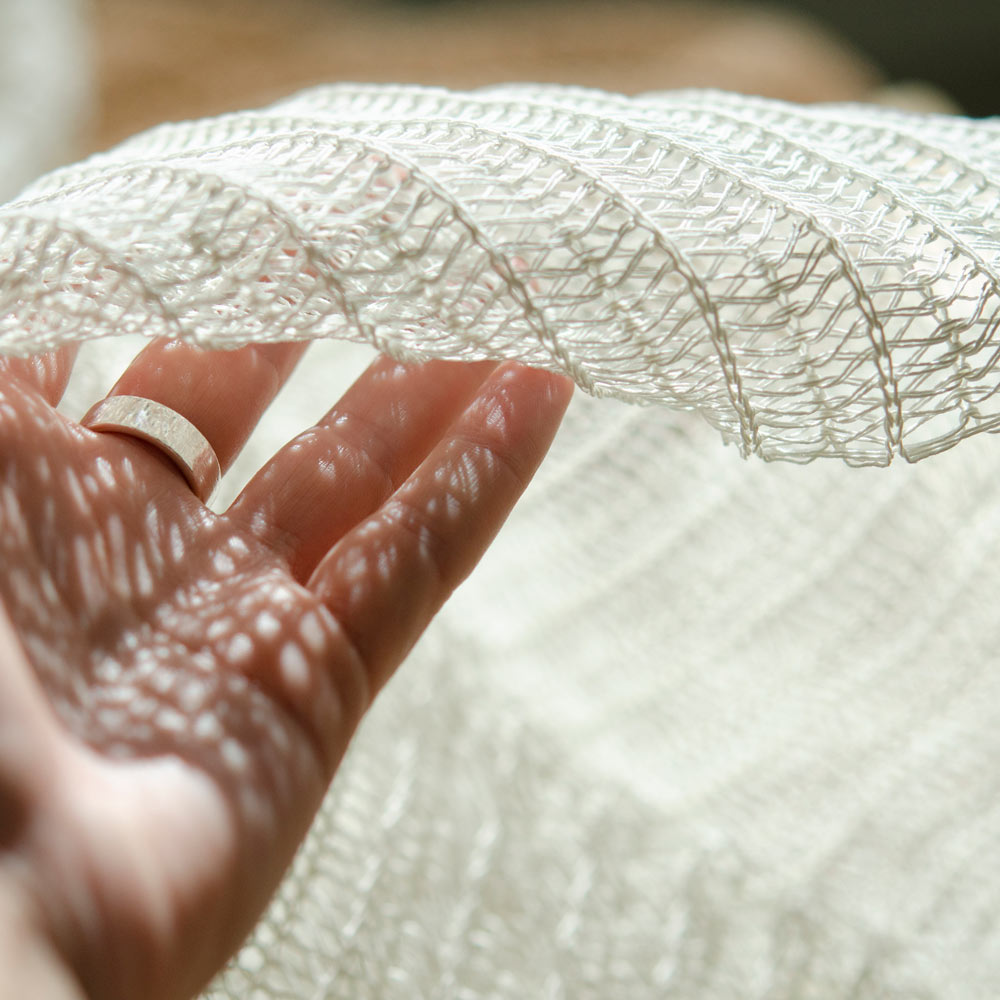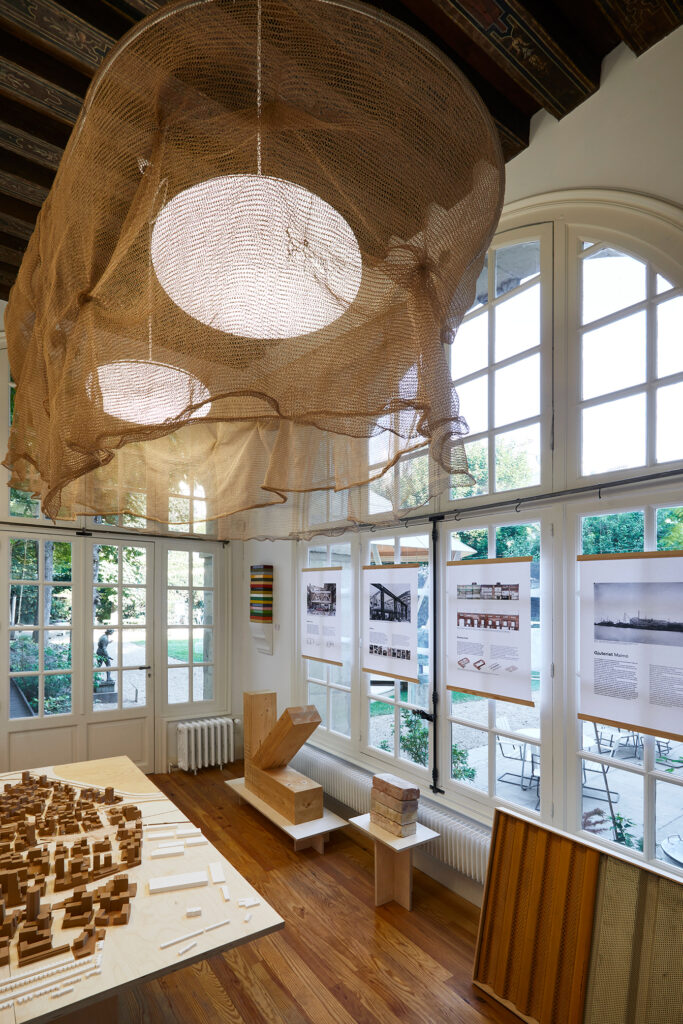 Lighting installation featuring Fabric Forest fabric as part of the Swedish Design Movement presence at the Swedish Institute in Paris. Photo: Francis Armiand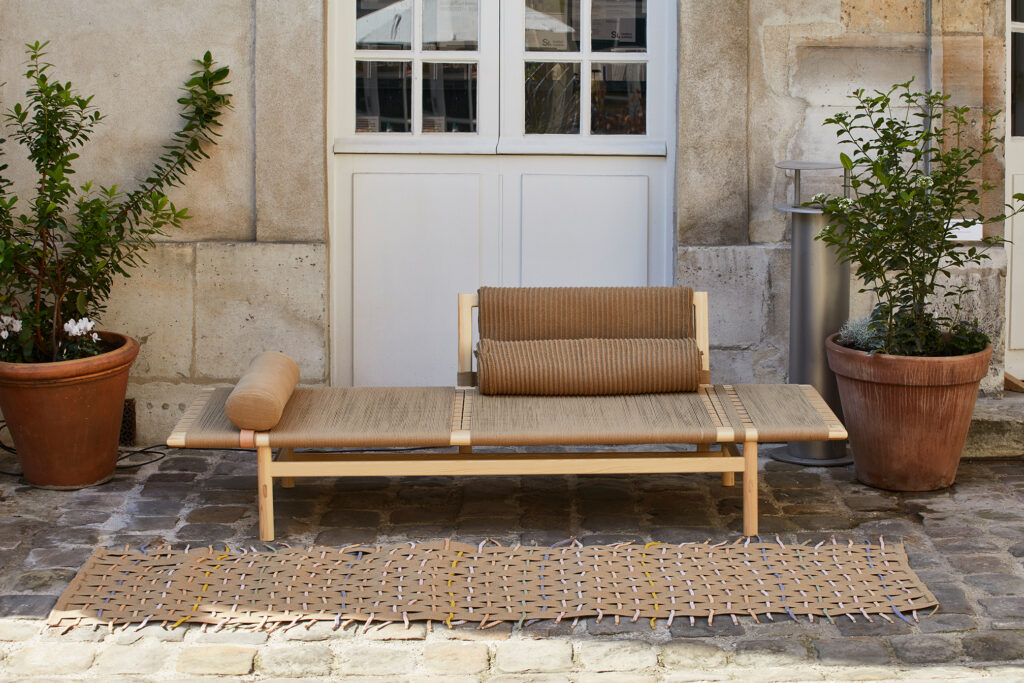 The day bed For Rest and the Woodland carpet – both a part of the Swedish Design Movement exhibition at the Swedish Institute in Paris. Photo: Francis Armiand
Our proprietary textile production techniques, using only renewable materials, address one of the most challenging environmental issues of our time, the negative impact of fabric and textile production. We consider it a duty and a pleasure to do our part to create sustainable and planet-friendly fabrics and products for the interior design and fashion segments. Our goal, as ambitious as it may be, is to be the Tesla of the textile industry and to help create a better future for all.
Knock on wood – a new kind of suite at Stockholm's Clarion Sign Hotel
2021-06-21 Clarion Sign Hotel in Stockholm is opening a totally unique guest suite – a trendy, though somewhat "wooden", environment created in collaboration with Swedish Wood (Svenskt Trä).
Swedish Wood's mission is to provide knowledge and inspiration about wood, wood products and wood construction and to encourage and help development of wood-based products. The new Clarion suite incorporates as many wood-based products as possible in its decor – everything from furniture to textiles. The decor reflects the composition of the natural Swedish forests – 80% evergreens and pine and 20% deciduous trees.
The majority of raw materials for Sweden's furniture and interior design segment are imported. A trend that Swedish Wood and Fabric Forest would like to reverse. Fabric Forest is proud to join Swedish Wood and the Clarion Sign Hotel in this creative and inspiring project and in playing our part to highlight wood as a competitive, eco-friendly and sustainable material.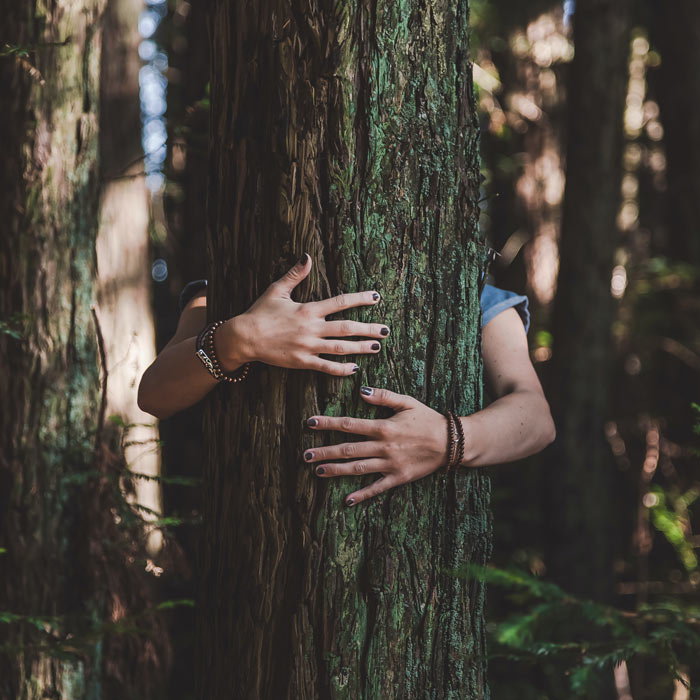 THE NOBEL DRESS
2018-12-07  The prestigious Nobel Prize is awarded annually to scientists and others who have truly contributed to making our world a better place. What better occasion to visa show off an evening gown made entirely of Swedish paper?
SKS and Fabric Forest are proud to have presented what may well be the Nobel banquet's most unique dress ever – a gown made entirely of Swedish paper. The dress was worn by Master of Ceremonies Andrea Montano Montes, a student at the Karolinska Institute studying Toxicology. And what better choice to wear this unique dress made from one of the future's "sustainable" materials than someone who themselves symbolizes our future? Even the attractive necklace Andrea wore was made of wood – a beautiful pear wood pendant designed by Lena Olson. Just another example of the beauty and usefulness of nature. The dress was designed and sewn by Karolina Nilsson from Fabric Forest's revolutionary new fabric.

EXAMPLE FABRICS/PRODUCT PROTOTYPES
We are constantly pushing the production envelope, finding new and better ways to make sustainable fabrics. Below you can see close-ups of some of the qualities we have produced for use in various products. We are open to developing in collaboration – reach out!
Images
Click on the image and right-click to download. Don't forget to credit the photographer.
Help us develop tomorrow's solutions!
At Fabric Forest, we have our eye on the future, and are intent on driving progress towards a more sustainable tomorrow. Fabric Forest is always open to discuss collaborations with designers, creators, and forward-thinking companies who share our goal of forwarding the fabric revolution. Fabric Forest is committed to helping companies stake a claim for a better fashion future – one that's good for both people and the planet.
If you are interested in learning more about how Fabric Forest turns Swedish forest products into yarn, thread, and fabric, please don't hesitate to contact us. Even better, if you have an idea for a product or use for textiles made from Swedish forest products, we would love to hear from you. Together we can do great things.
Fabric Forest Contact:
E-mail: info@fabric-forest.se
Production
E-mail: fredrik.svenberg@fabric-forest.se
Tel: +46 706 308 343
Sale & Marketing
E-mail: yvette.gilbert@fabric-forest.se
Tel: +46 722 254 722
AB Svenskt Konstsilke Contact:
E-mail: urban.olsson@sks-textile.com
Phone: +46 706 205 402